2018 Dodge Demon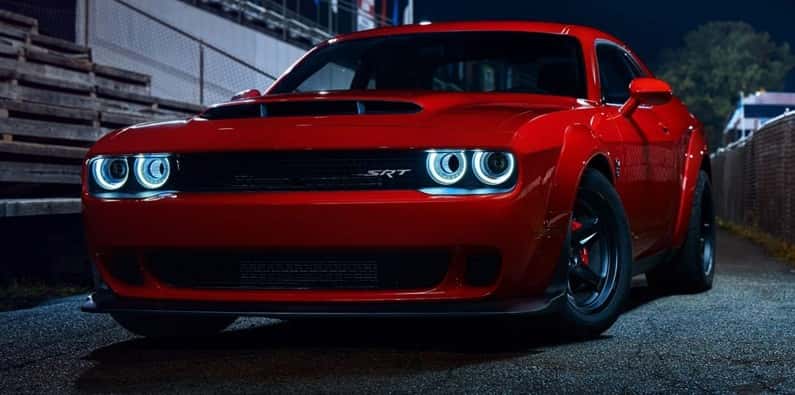 With its history of rebelling against expectations and setting its own standards, Dodge's attitude has always been daring, defiant, and— dare we say— demonic. It's fitting, then, that one of its most innovative vehicles should be called the Demon. The 2018 Dodge Challenger SRT Demon achieves new heights of performance and style that other automakers have never dared to seek. Behind the wheel of this stunning sedan, you'll swear some dark magic is propelling you forward.
Horsepower Highlights
Of all the features that set the 2018 Demon apart, the most impressive is its powertrain. The vehicle has a Supercharged 6.2L HEMI V8 engine, which offers a staggering 840 horsepower. This makes even the 707-horsepower Hellcat engine, previously one of the most powerful on the road, look like a minor player. Besides horsepower, the Demon's engine sets itself apart from previous models in a number of other ways, including:
Bolstered Boost Pressure- The Demon's engine has 14.5 pounds per square inch of boost pressure, compared to 11.6 on the Hellcat.
Raised RPM- The new engine gets 6,500 revolutions per minute, well above the previous record of 6,300.
Fuel Pump Pluralism- The Demon has two fuel pumps instead of one, improving reliability and redundancy.
Air Box Advances- The new engine has a larger air box that can take in air from three sources.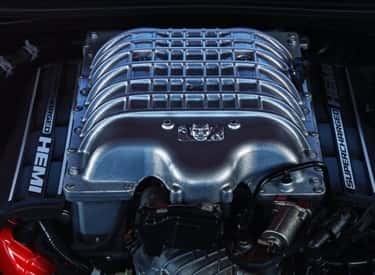 Thanks to these and other advances in engine and body design, the 2018 Dodge Challenger SRT Demon has earned the distinction of fastest production car in the world. It can accelerate from 0 miles per hour to 60 in just 2.3 seconds, allowing it to easily hold its own in competition with even the most sophisticated racing cars. The Demon has also set a record for completing a quarter mile faster than any car, doing so in only 9.65 seconds at 140 miles per hour.
Additional Aspects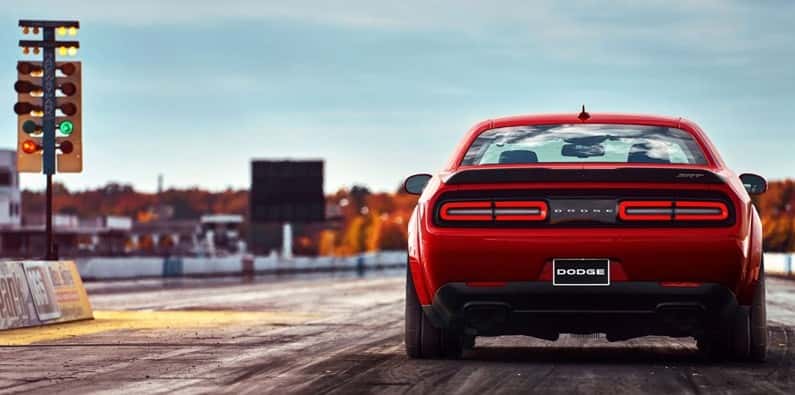 Besides its bold new standards for speed and power, the Demon is also notable for:
Tenacious Tires- The Demon has Nitto drag radial tires, providing high levels of traction on any surface. The rear tires alone offer 13,000 pounds of tractive force.
Advanced Aesthetics- The Demon's smooth body and low build give it the appearance of a strong, stealthy predator that owns the road. This impression is reinforced by its color scheme, which contrasts a bright body with a pitch black grille and equally dark wheels, creating a sly, sinister feeling wherever it travels.
Wowing with Wheelies- The Demon is the first production care to have achieved a wheelie, or lift on the front wheels, at first launch. This feat was made possible by the combination of its advanced tires, powerful braking, and sleek, streamlined body.
Whether your goal is to compete in professional racing, take the road by storm, or simply impress your friends and family, the Demon is the vehicle for you. For more information on this and other advanced Dodge options, contact Newnan Chrysler Dodge Jeep Ram today.