What's New for the 2018 Jeep Wrangler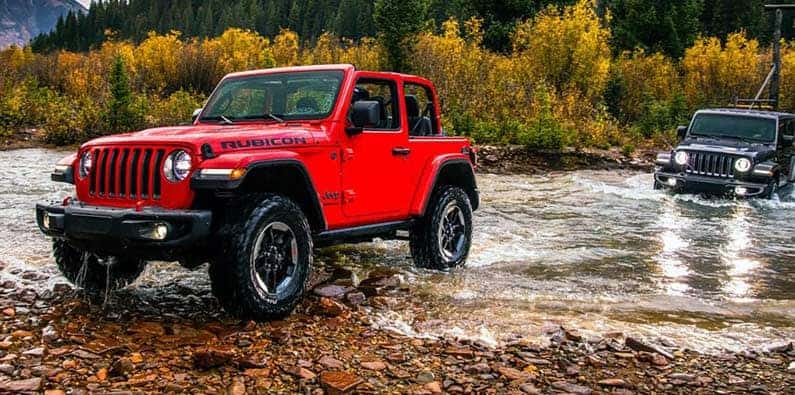 The last time the Jeep Wrangler saw any type of significant redesign was all the way back in 2006 – but as the old saying goes, "if it ain't broke, don't fix it." That was true for many years, and while this automotive classic certainly isn't broke, it did feel like the time was right to update a few things to keep it more in line with the demands and expectations of a modern audience.
With such a significant redesign on the horizon, it should come as no surprise that Jeep has tried to keep things under wraps as much as possible. But recent information definitely underlines the point that good things are worth waiting for – particularly in terms of the new 2018 Wrangler.
The 2018 Wrangler: What's New?
Mark Allen, the chief designer at Jeep, has said that his mission with the new 2018 Wrangler was a simple one: "just don't screw it up." After a period of heavy experimentation that could be seen with the other vehicles in the Jeep line, it seems he has accomplished all this and more in a number of meaningful ways.
The first thing you'll notice about the 2018 model is that it doesn't look all that different from what has come before it. These design changes are not changes for the sake of them – they're all made with the purpose of improving strength, rigidity, aerodynamics (and yes) fuel economy. The new models will carry over the standard 3.6 liter V6 engine from the current lineup, bringing with them 285 HP and 260 pound-feet of torque. Two optional engines will also debut, however – one that is a turbocharged 2.0 liter inline-four and the other that is a 3.0 liter EcoDiesel V6. On the transmission side of the equation, the 3.0 liter V6 will come with a six speed manual or an optional eight speed automatic transmission. The aforementioned turbocharged engine will only be available to those who upgrade to the eight speed automatic transmission.
"Just don't screw it up."
-Mark Allen, Chief Designer at Jeep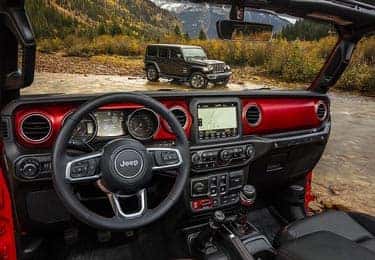 2018 Wrangler will also feature Dana 44 and Dan 30 AdvanTEK axles, which are significantly lighter and stronger than those in the current generation. Lift kits and other modifications will be easy to add thanks to their celebrated floating axle design.
New Interior Features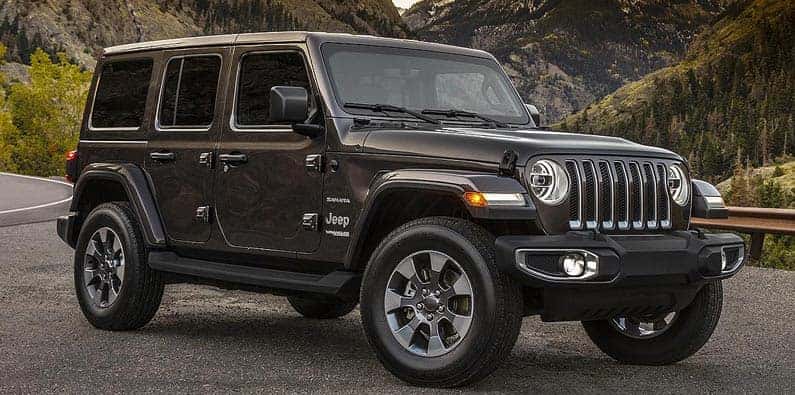 The new models will also feature revamped round headlights, a seven-slot grill, LED daytime running lights and a pair of matching vents on the two front quarter panels. Rounding everything off will be the inclusion of FCA's state-of-the-art Uconnect infotainment system (and its accompanying 8.4 inch touch screen) on the inside, which will also bring support to both Apple's CaryPlay and Google's Android Auto car connect systems for the first time.
Newnan Chrysler Dodge Jeep Ram
At Newnan Chrysler Dodge Jeep Ram, we couldn't be more excited about the many different features and enhancements that the new 2018 Wrangler is bringing to the table. We think that you'll agree that it's just another in a long line of examples of how hard Jeep is willing to work to preserve its status as an industry leader, both for now and for all time.
If you'd like to find out more information about the 2018 Wrangler, or if you'd like to discuss what you're looking for in a new vehicle with someone in a little more detail, please don't delay – contact Newnan Chrysler Dodge Jeep Ram today.